Be ready for Super Bowl LV !! Cheer on your favorite team with your favorite drink and become giveaway Winners!
Click here to predict the winner for the chance to win $5 Online Coupon Code
Online Purchase made on 2022 will be required for participation.
Now till 5:30 PM CDT on Feb 13, 2022
10 Winners will be pick after the game end.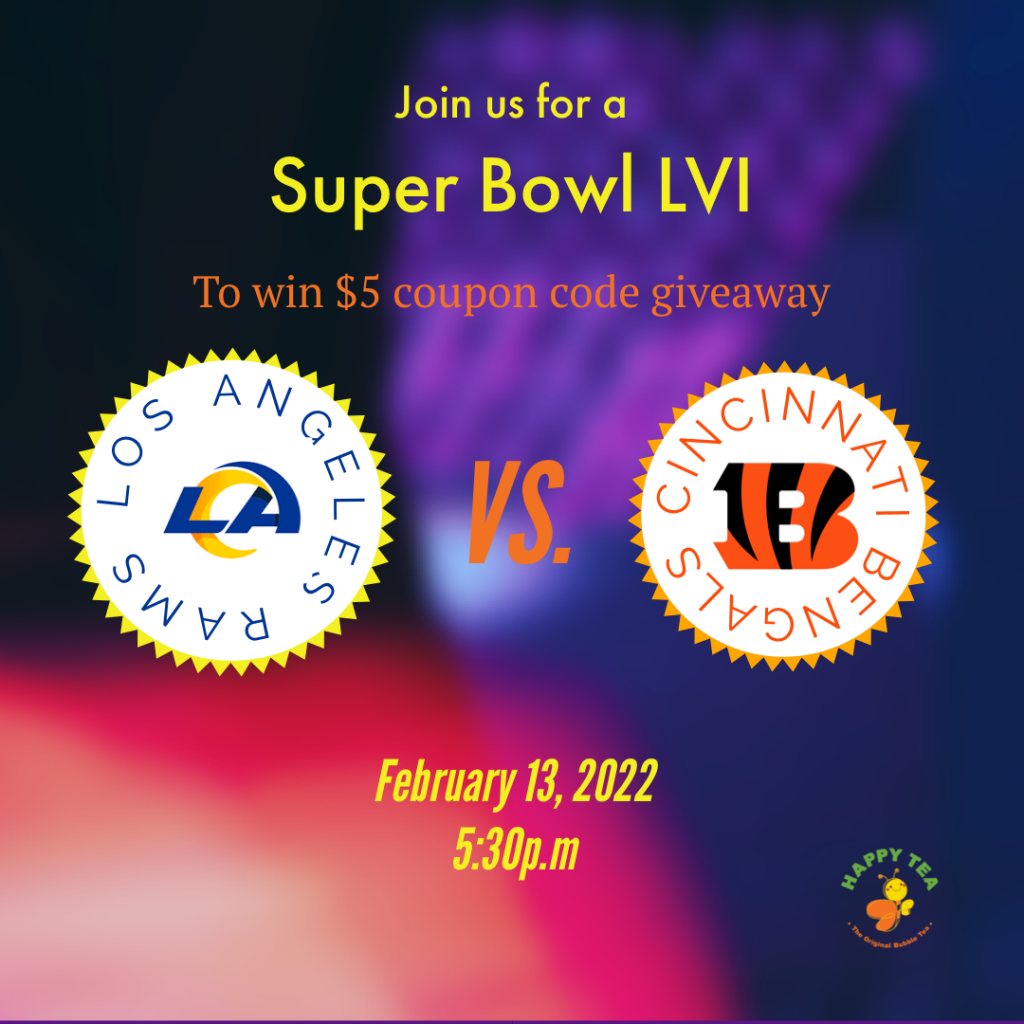 👍TOUCHDOWN !! CONGRATS TO THE LOS ANGELES RAMS  🏈👏 The winner of $5 Coupon Code Giveaway listed with order# here: 450469414, 447813196, 447373261, 430272207, 452712429, 452817752, 435053676, 453370399, 444383901, 451449376. Email confirmation will be send out. Thank you for participating.🥰 We look forward on our next giveaway event. 😁